Learn How to Be a Travel Agent, Work from Home
NOW is the BEST time to Become a Travel Agent, Work From Home and Earn GREAT Commissions. Travel to Destinations all over the World for FREE or at Travel Agent rates.
Becoming a travel agent is a golden opportunity to help people secure the best possible arrangements while learning more about wonderful worldwide tourist destinations. However, it can be a lot of work to even get hired by an agency.
If you are wondering how to become a travel agent without the fuss of requirements and restrictions, then perhaps you will be interested in being an agent that works at home. Paycation Travel Agency has the resources you need to become an online travel agent, eliminating the need for you to physically report for work. Be your own boss and earn a living booking trips from the comfort of your own home. Watch the video below. To get started and for more information give us a call at at 1- (246) 435-7475. We would love to hear from you.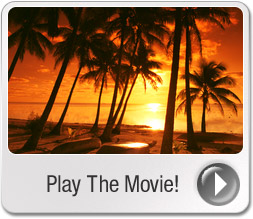 Why Should You Be a Home-Based Travel Agent Through Paycation Travel Agency?
Although there are other ways to secure exciting travel agent jobs on your own, there are perks if you decide to join us, such as:
Certified Travel Agent Training.
Paycation Travel will handle your training, ensuring that you have the necessary know-how to open

and run your own online travel agency. With us, you will learn how to book flights, cruises, tours, and accommodations. You will also learn how to find clients on the web, and group travelers to arrange profitable deals, and much more. We want you to be competent enough to run your own travel agency and genuinely enjoy your work. We also offer you a certified Travel Agent Certificate.



State-of-the-art Technology.
Once you fully grasp the role of a travel agent, we can then supply you with your travel agent tools, such as client booking software. Why pay for these tools if you can receive them for free through us?



A State of The Art Lucrative Website that Draws Consumers
With our pre-made website resources, it should not take too long until you start attracting customers. Your consumers will be able to book their travel arrangements on your website while you earn a profit.



High Commissions
If you work with us, you can get from 75% of all commissions earned from your sales.



Save on Expenses
Our host agency is recognized widely by the industry, allowing our members to enjoy reduced costs when dealing with travel authorities such as CLIA, NACTA, ASTA, OSSN, ARTA, PATH, BBB, IATAN, TRAMS, Vacation.com, NexCite and Passport Online.
Access to Discounted or blocked Cruise Cabins
You can access blocked group cruise rates via our agent-only website. Use our resources to search the perfect cruise for your client.
The Capability to offer Great Deals


You

have access to exclusive rates and vacation deals unique to our host agency. As a member of our agency, you will have access to our agent-only back office, containing listings of these coveted travel specials and wholesale travel vendors

. As a certified travel agent you can contact hotels and cruise lines directly and get low prices that are never offered online.

On-Going Training and Support
We will guide you along the way as you take on one of the most innovative travel industry jobs there is. If you need further help, we will provide assistance upon your request.



Free Travel
Travel agents are often invited to go on cruises and vacation destinations around the globe for free or at special travel agent rates. You can enjoy this perk once you become a travel agent with us.
If you are looking for fun travel agency jobs, we highly encourage you to consider our host agency's offer. We want to be your partner to help you make the most out of your career as a home-based travel agent. To get started and for more information give us a call at 1- (246) 435-7475. We would love to hear from you.
It's an Amazing World… You should see it.
Become A Travel Agent and Explore The World!